Three Things I Learned in "Chinese Language Teaching Practicum"
Chia-Chi Hsu 22′
Department of Chinese as a Second Language
First, the online class allows me to maintain a more natural, smooth, and relaxed attitude when facing the student. Although he or she is on the other side of the screen, it is without a doubt the best chance for me to practice facing the student, since I usually get uptight about people who are attentively looking at me. For example, when I'm going to stand on the podium in front of students, especially in a large class, my nervousness makes my heart race and increases my body temperature. Besides, sometimes I'll end up with a dissatisfying result. As a result, the online class actually helps me to accumulate experiences.
Second, the online platform allows me to easily navigate between different web pages or materials I'd like to show the student more quickly on my computer screen. It's different from the situation of physical teaching in the classroom. In the classroom, teachers usually use PPT or write on the blackboard to teach Chinese. However, the online class allows me to open the materials I want to show the students on the computer in advance, and share the screen with the student, which is more time-saving than waiting for teachers to write characters on the blackboard.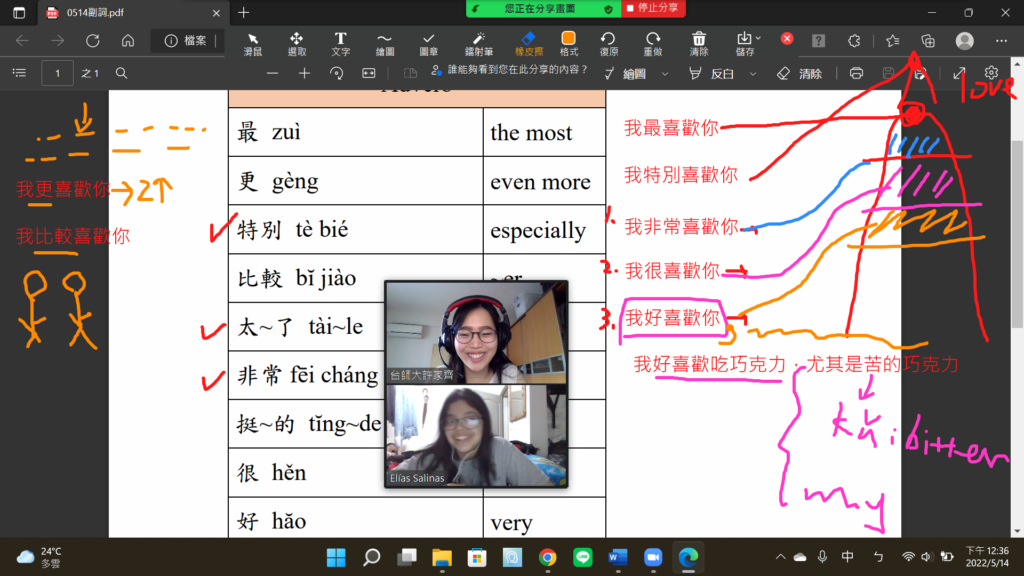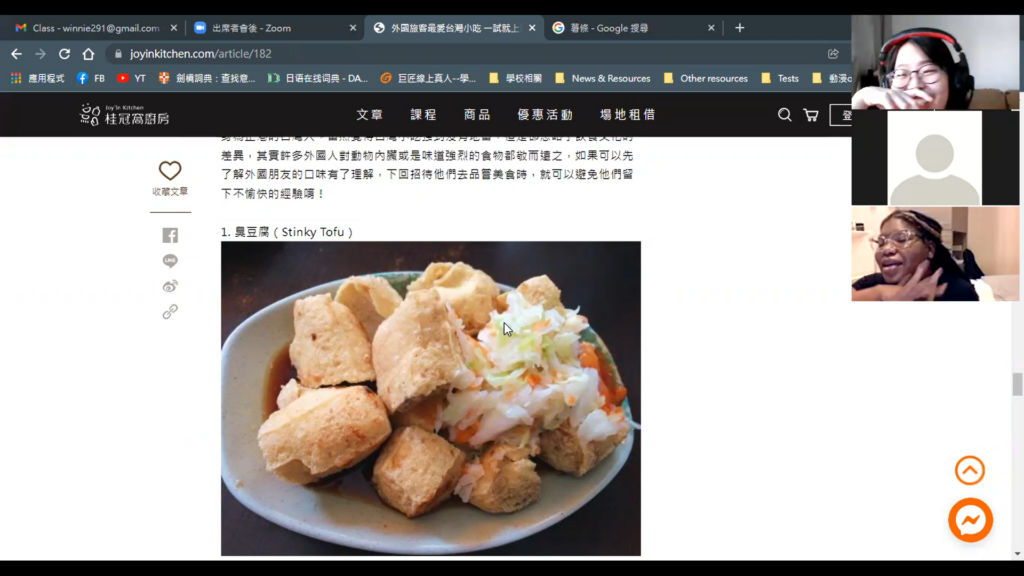 Last but not least, the online class allows the student to ask me any questions about Chinese learning at any time. He or she doesn't have to wait for letters to be sent or ask after class time. As a result, it is more efficient no matter for me or for the student. At the same time, I can accumulate what kind of questions the student will have when I teach a certain area, so as to prepare for future differences. If the student asks again, I can answer faster and be more confident because I already know how to explain so that they can understand and solve their problem.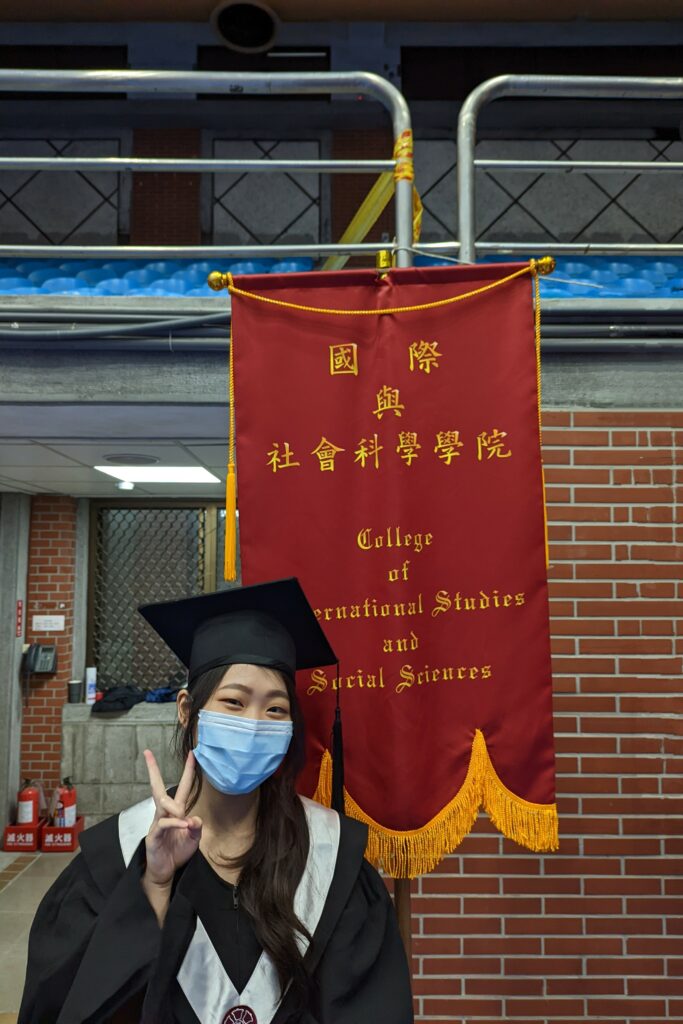 The above are three abilities I have acquired during the internship. These three abilities will not only be the stepping stones in physical or online teaching but also make me better understand where I am lacking and need to be diligent in the process of teaching Chinese online. Overall, my expectation is that I can not only take these three abilities with me in the future but also become an effective Chinese teacher.
I major in Teaching Chinese as a Second Language and minor in English. I have taken a class called "Chinese Language Teaching Practicum" for two semesters. This course is an online one-to-one Chinese teaching intern that our department cooperates with International Cooperation and Development Fund (ICDF). During the internship, I have learned three things that are inspirations and useful abilities that will last me a lifetime.