The Sprout of My Four-Year Adventure
Wei-Ping Liao 25′
Department of Chinese as a Second Language
I have imagined what the beginning of freshman year will be like: students hurrying past crimson brick walls for the next course; sunlight slanted through the windowpane, illuminating the expression of new faces. However, this traditional and tangible way of starting college has slipped through my grasp. The following will elaborate more on my first two weeks of experience as an NTNU freshman who attended online courses.
Due to the Covid-19 pandemic, my college life has started most bizarrely with an online welcoming ceremony and lectures. At first, I was frustrated because I wanted to meet new classmates face to face and live out the typical highs and lows of freshman year. In spite of that, I started to notice the benefit of online courses after a few days. First of all, it has been a perfect chance to familiarize myself with multiple learning pathways. For instance, my History of Chinese Literature professor used "Zuvio" to give quizzes. This application allows us to do multiple choice questions in a set time. The professor did not need to give out paper quizzes or check the answers. Zuvio provides an eco-friendly and efficient form of test. Apart from that, I have refined my skills in video conferencing software such as Webex, Zoom, and Skype. It granted me the opportunity to prepare myself for the future work-from-home policy in advance.
Secondly, online courses allow me to save time for commuting. I enrolled in several NTU lectures through the National Taiwan University System. Therefore, I need to move from campus to campus. Even though it is fascinating to explore different universities, I still miss the flexibility online lessons offer. I could participate in classes wherever I wanted to. Besides that, the web course let me be freer in planning my curriculum. I can choose classes from any period, not worrying if the break times between are too short for me to transfer to another campus.
Last but not least, I find myself more self-disciplined and active in the first two weeks. No one is there looking over my shoulder and telling me to focus on classes. The motivation for learning has to come from the inner self. Hence, I was more active in courses. I have done further research according to contents and topics that aroused my curiosity. Web courses not only urged me to become an active learner; but also an active communicator. I had an online seminar where we had to form small groups, and I made a few phone calls to ask whether other classmates would like to team up with me. It was a significant improvement for an introvert like me to contact strangers initiatively.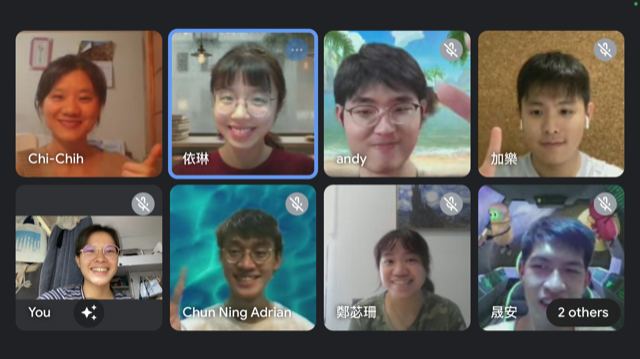 In conclusion, my first two weeks in NTNU were novel because of the pandemic. Online courses have provided me with unique experience. The benefit I gain from online classes is found nowhere else. I felt glad to be part of the hybrid lessons last semester. Moreover, I believe it is the best way to start my four-year adventure, and I cannot wait to see it bloom.