Off-Campus Learning: Cultivation of Curiosity and Courage
Hsuan Chen / MA Candidate
Graduate Institute of European Cultures and Tourism
It was in February 2021 towards the end of Chinese New Year. Streets in Taipei were getting busy.  Winter was just over, and early signs of spring were everywhere around the campus. Flowers of every kind are in bloom and fragrance was in the air.  I can still remember clearly that it was an ordinary Tuesday afternoon. As usual, I was sitting in the classroom listening to Professor Lai's lecture on Social Tourism Change. With a glance of the blossoms through the windows, Professor Lai's stopped for a while and said, "Why don't we take a small field trip around campus?" We were confused at first and there was a short moment of silence. Looking at one another, the whole class then burst into cheers.
Exploring the neighborhood: A Visit to Qiantian Seven-Six
Strolling on campus is a pleasant experience and walking through the small alleys under the guidance of Professor Lai is full of surprises. Shida road was lively as always. As school had just started, an atmosphere of a fresh start of semester was in every corner. I saw people greeting and chatting with each other. Making a turn, we came to Ma Ting-Ying's Residence, which is also known as Qiantian Seven-Six, is a place full of charm of Japanese antique taste. I had never known that there was such a cool place. After having a tour around the house, we sat down at a semi outdoor area where we can have a great view of the yard. At Qiantian Seven-Six, we spend a lovely afternoon sampling some delicate desserts and continuing discussing in English on the topic we haven't finished in class.
Conquering the Fear of Speaking English: Just SAY it.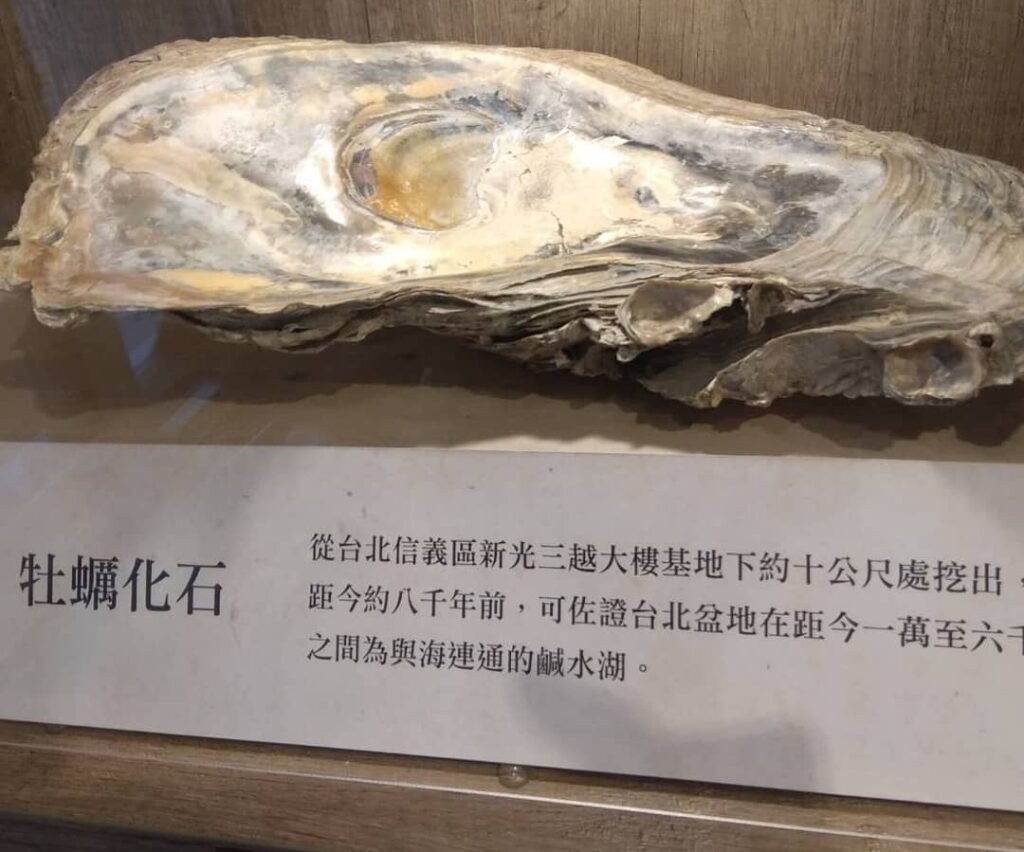 The last 30 minutes of the class is usually a discussion session. Since this is a class lectured in English, we were expected to converse only in English. Most of the time, I feel very anxious to speak out because I can't express myself freely in English. I always feel very stressful speaking English in class because I feel ashamed making mistakes in front of teachers or classmates. However, having a discussion while sitting in the café makes it a different story. It's feels like a casual meet up after school with friends, and I was immersing myself in an atmosphere where there is no blackboard, desks, and chairs. I realized that the reason why I am afraid of making mistake is that I am so afraid of speaking English in public just because of my fear of making mistakes. Being afraid had made me lose many chances to learn. Learning language is all about not being afraid of making mistakes. Time flies when we are having fun! We talked and talked until we were all surprised by our fluency in English. I then understand the fact that learning language is about making it natural. It's about not being afraid of making mistakes, and most importantly, making English become part of my daily life. It is the pressure free atmosphere that makes me not afraid of making mistakes. Ever since I conquered my fear of speaking English, I have made progress dramatically.
Key to Learning: Be Curious and Dare to Explore
I later learned from the guide at Ma Ting-Ying's Residence that there are so many Japanese old houses with a mix of European style housing around the campus waiting for us to discover. It has been my second year in Ntnu, it was not until then I noticed Ntnu locates in a neighborhood for historic housing. The nostalgic aura of the house makes it charming but mysterious, drawing visitors to walk in and have a glimpse of its unrivalled charisma. I became a time traveler, shuttling between past and present. That was my first time going on a surprising field trip with Professor Lai, that unexpected experience makes me escape from a day-to-day basis lecture yet applying what I learn from class in the real life. There are some amazing field trips later arranged by Professor Lai such as a visit to treasure hill or a guided tour at Taipei fine arts museum. Looking back, that one time surprise was however the most memorable one because it awakens my curiosity to explore the neighborhood around campus. Throughout the years of growing up, I sometimes lose the sparks of curiosity. That one afternoon, Professor Lai awaken the curiosity in our heart. We become children going on field trips, we've forgotten about the academic readings that we were discussing and were about to hop on an exciting journey. Curiosity is inherited our human character, and I believe this is one of most important quality students should possess. Quoting John Dewey, a famous educational reformist, once said, 
"Education is not preparation for life; education is life itself."
Throughout the process of life, we are constantly learning. And schools empower us to learn how to learn. Knowledge is indeed important; however, it is the "skills of learning" that really matters. That one memorable field trip makes me understand that not only does curiosity keep us motivated to learn, but it is also a superpower that sparks our interests. When our curiosity is inspired, we are then open to opportunities to explore and observe the things around us. Learning can, be everywhere.