CISS English Writing Contest
Chen-Han Fang 24′
Department of Chinese as a Second Language
I'm a big fan of language learning. I have had a desire for applying language ability to my profession or career in the future since I was in senior high school. I also enjoy making friends from different cultures and backgrounds. Craving an opportunity to get closer to the world, I entered the Department of Teaching Chinese as a Second Language, which is the most international department at NTNU. Here, we can immerse ourselves in the global village because we have classmates from different countries as if I'm studying abroad. I always have a good time with my foreign friends. I admire their passion and perspiration in learning Chinese and their majors, and I love it when we are sharing each other's cultural differences, which is something that I will be never tired of knowing about. Additionally, I currently intern online as a Chinese teacher. I always have a delightful time with my students, and they have also made progress in Chinese with my assistance.
This semester NTNU has started to promote EMI courses. EMI courses  boosted my English in all dimensions. In an immersive English-learning environment, I'm able to think and create in English. I enrolled in a course called Statistics in Education. I thought it would be tough and challenging because this is the first time that I take an all-English course at NTNU, and I've never gotten along with anything related to math or statistics. The professor and the teaching assistant take good care of everyone's needs, ensuring that every student in class fully understands the course. They always have their door open for any questions that we might have. We also have interactive discussions and hands-on activities and we are actively encouraged in discussions in class. I used to have a fear of giving English speeches in public. With the professor's encouragement, I successfully taught my classmates how to use Excel to finish our tasks and presented my assignment in front of the class. I've achieved a significant breakthrough, which makes me really proud of myself. I walked in nervous and walked out very excited as I finally overcame my fear, which brought me a great sense of achievement and build my confidence in taking English courses.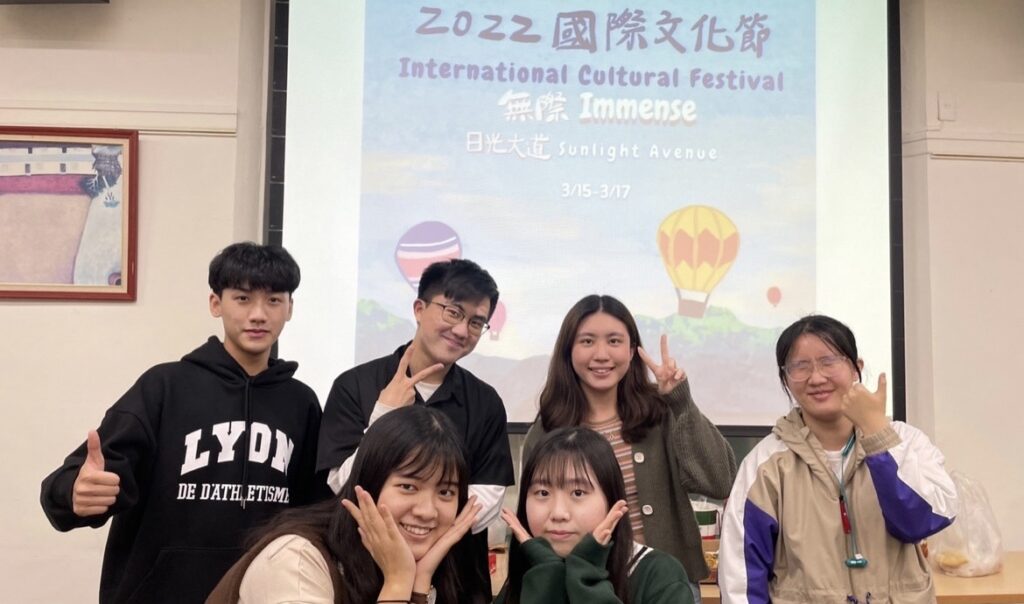 As for the club that I've participated in, I've been a member of International Youth since freshman. What we do is help foreign students adapt to college life in Taiwan, provide Chinese-learning assistance, and hold exclusive events for foreign students. This semester, I'm the general coordinator of International Cultural Festival, where foreign students can run their booths to sell foods or products from their own countries, which attracts people to have a glimpse of exotic cultures and delicacies without actually going abroad, facilitating interactions among students from different cultural backgrounds.
At NTNU, regardless of nationality, we are able to discover our potential and show our talents. I've fulfilled my original intention here by participating in various events, taking different courses, and meeting my precious friends at NTNU. I always keep a quote in mind:" Opportunity does not waste time with those who are unprepared." I'm grateful that I didn't stay in my comfort zone and limit myself, and that I didn't just wait for opportunities to appear. I stick to my initial dream and challenge myself, create opportunities, and keep pushing my limits. It turns out my efforts pay off! I enjoy my college life at NTNU and I'm looking forward to every blessing appearing in the future.