A Glimpse into the Life of NTNU
Chieh-Ling Wang / MA Candidate
Graduate Institute of European Cultures and Tourism
Aim to achieve an intensive study in the field of European language and culture, I started my master's journey at NTNU, which located in the heart of Taipei. With its international academic achievements and bilingual learning resources, the experiences I gained at NTNU during these years were more than I previously estimated.
After I spent one exchange year in Europe, European paintings and art works have been always inspired me to explore more backgrounds of its history, which has also grew me to approach the field of European cultural studies. By starting early, I prepared my application requirements by the time I became a senior student at university, and I determined myself to study at Graduate Institute of European Cultures and Tourism at NTNU, in order to broaden my perspective in related studies, and to enhance the ability of research skills. After I began my studies at NTNU, it has opened an unpredictable journey.
My Favorite Courses at GIECT
The first lesson, which every freshman at GIECT will take, is the lesson of History of European Cultures from Professor Dinu Luca. Starting from the cave art paintings of the Lascaux cave, Professor Dinu Luca provided us a detailed and well-qualified history lesson. Although this lesson was taught in English, and some of the freshmen might hold back because of its challenged amount of homework, the more you work on it, the more you may earn. It cost students time to struggle with different topics of assignments, however, team work sometimes plays an important role. I'm grateful to have classmates, who can discuss about the assignments with me, and to provide me helpful suggestions.
Furthermore, I experienced one of my favorite course in my second year of master study. Professor Chia-Ling Lai provides us different aspects of tourism industry in the lesson of Tourism and Social Change. During these years, the pandemic has caused changes and transformations in tourism industry. In order to learn more about actual situation, Professor Lai invited curators and professors to give lectures, for sharing their work experiences. And if the weather allows, instead of having lessons in the classroom, professor would invite us to visit cultural and creative industries. I was particularly excited about having outdoor learning activities, which truly motivated students to discover fresh ideas for local tourism industry.
English Activities and Online Learning
One of the most memorable experiences which I would like to highlight of my days at NTNU, is the English Camp which held by Nagasaki University, in collaboration with College of Liberal Art at NTNU. Although it was held online, we had the chance to accomplish with students from Nagasaki University for this English activity. In every session, six of the students would deliver presentations. After their introductions, all participants would exchange ideas in different chat rooms, which related to the presentation topics. I was thoroughly impressed with their presentations, and gained a lot of cultural knowledge within a wide variety of discussion topics. With video conferencing platform, it is able for us to cooperate with decent students abroad, to improve our speaking fluency and skills with real conversations. On the second session of this cross-cultural English camp, one of my classmates and I were responsible for introducing annual events in Taiwan. It's a great honor to have this opportunity, and we also received positive feedbacks and responses after our presentation. Other students also provided us pictures of annual events and tourist attractions in their country, welcoming us to visit the beautiful places in the future.
Currently, I participate in the CLA Cross-Cultural English Club which is related to the EMI program. During six sessions of the English club, topics of the lectures were focusing on different current issues. It helps students to think critically and express thoughts clearly in English. I cherish the opportunity which the university provides students to learn second or third foreign language. In the last semester, I took Elementary Russian course which held by College of International Studies and Social Sciences. Due to the pandemic, the course became at times online classes. In spite of the adversity we face, learning would not be interrupted because of the advance of learning technology tools. I also find out that, I could report my questions back immediately on the message board, which would not interrupt the teacher, and would be also answered as soon as the teacher finish one part of lesson. Although, the course was held online, it still helps a lot when the teacher makes good use of online learning platform and has a good communication with students. The demand of foreign language skills increased rapidly. I believed that, foreign language skills are essential after we graduate from the university.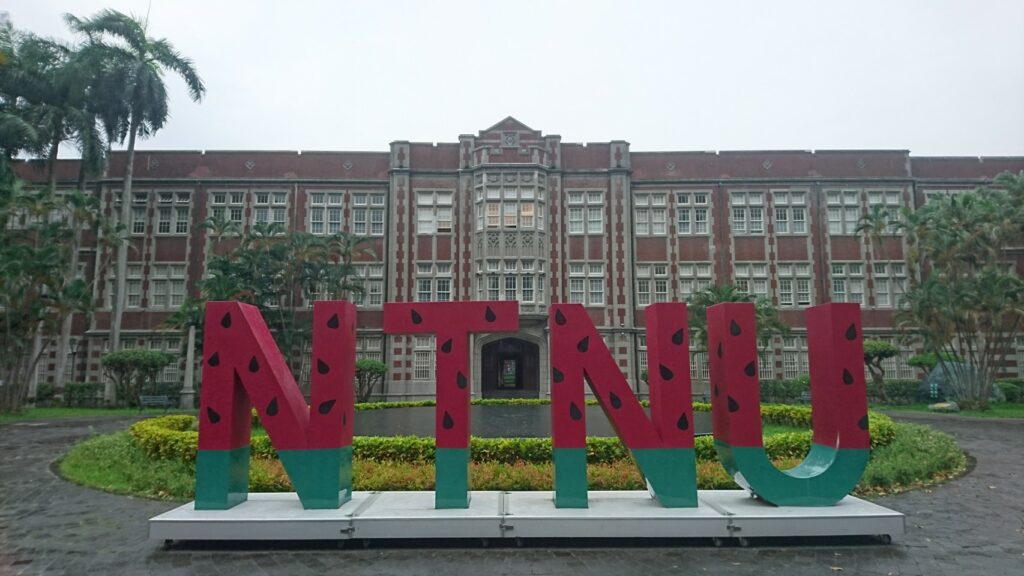 This spring, I'm working on a thesis, which is for attending a graduate student conference. My curiosity will not be easily satisfied anytime soon. Overall, European cultural study is certainly something I still want to work on. It has broaden my horizons since the first day I entered NTNU, and here is also the beginning of another new chapter.